BallastWatch – Ballast Water Treatment Compliance logging and reporting
Greatly improve vessel operational efficiency of Ballast Water Treatment Operations.
Significantly reduce port turn round times by removing the need to await D2 Compliance validation by PSC. Accurate in-line sensors log data of successful BWT ahead of vessels final port entry. Data is auto-logged on-board and transmitted on-shore.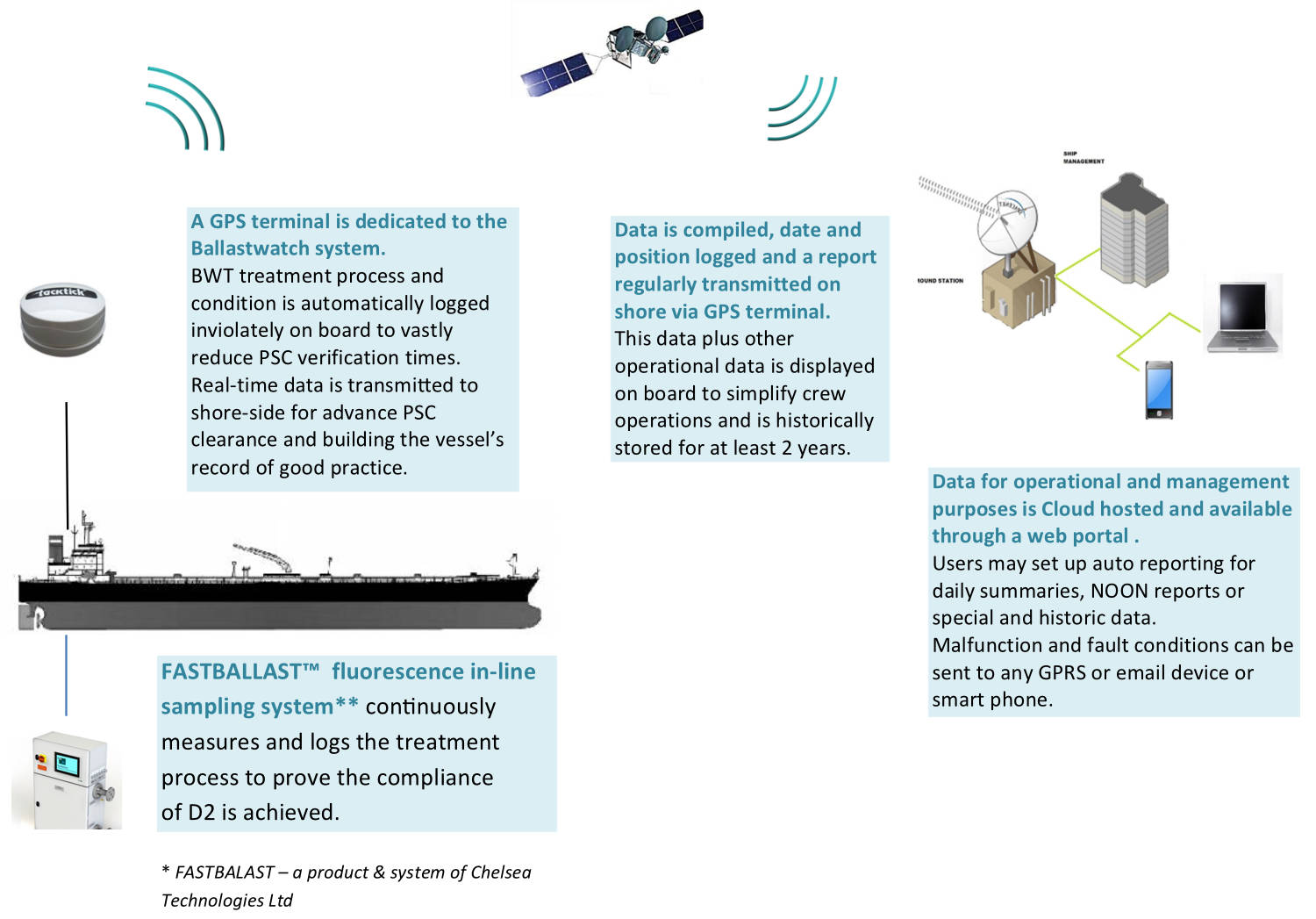 CML – designing and delivering systems that provide ship owners and managers direct access to live information of their vessel's ballast water management operations.
Proven technology employing a unique and approved measuring system of viable organisms.
Save voyage and port waiting times.
Automate the crew's BW monitoring operations and data logging entry routines.
Gain an historic record of good ship practice.
Monitor records to identify vessels that may need special attention or geographical areas of uncertain BW composition.
Optimise BWT times and plan PSC requirements ahead of entry.