ClearView - Monitoring, Recording & Reporting System
Make better decisions with vessel operational information that is timely, accurate and concise.
ClearView takes away the guesswork both onboard and ashore providing the data to operate vessels efficiently, economically, and safely.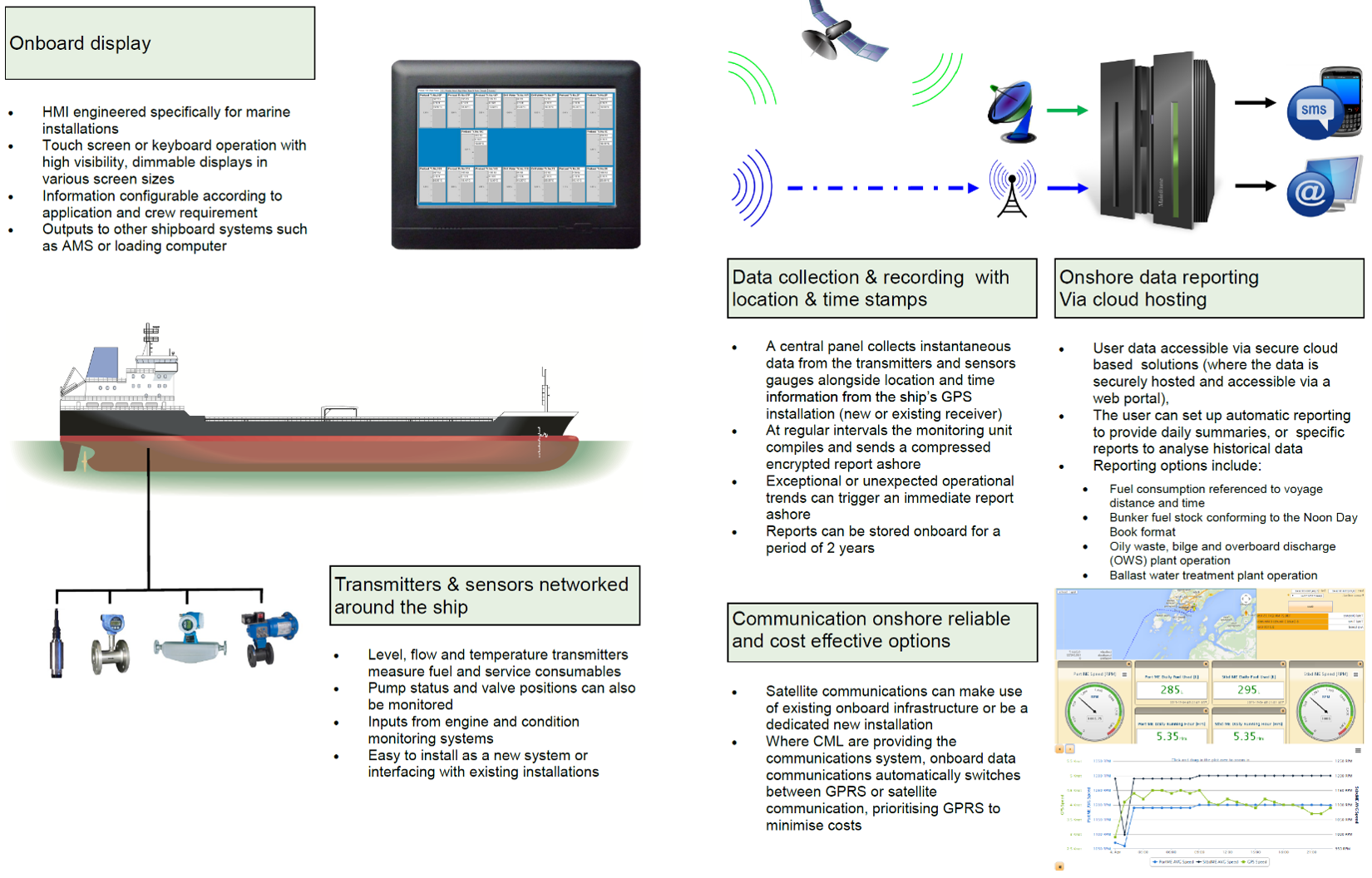 ClearView - helping you deliver a commercial advantage
CML designs and delivers systems which provide ship owners and operators with vital management information regarding vessel operational activity.
Provides an onboard display to the ships crew of all monitored parameters and safety warnings
Increases the accuracy and simplifies the time consuming task of manual record keeping.
Alerts onshore managers of problems and operational exceptions on the ship using satellite reporting
Automatically provides the data needed for Noonday reporting
Improve efficiency and reduce operating costs with detailed analysis and management reports of historic activity and functions
Historical data can be retained both onboard and ashore
Protect from legal claims with the use of securely stored operational records that are time and location indexed